Mumsnet is supported by readers. All our writers obsessively research every product we recommend. When you buy through a link on our site we might earn commission but this never influences our product choices.
The 8 best vacuum cleaners for 2022
Are you looking to bust the dust? After three months of in-depth research and testing, we reveal the UK's very best vacuum cleaners to buy right now.
By Laura Westerman | Last updated Jan 14, 2022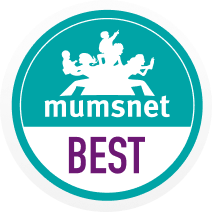 When it comes to choosing a vacuum cleaner, there are so many things to consider.
Do you go for a cordless? An upright? What about a cylinder cleaner? Should you try a robot vacuum perhaps? Would you prefer bagged or bagless? Do you have hard floors or carpets? What if you have a mixture of both? And what's best if you have pets?
Lots of questions then, which is why we've spent time researching and testing the top vacuum cleaners on the market so you don't have to.
How we chose the products to test
Our researcher and reviewer, Alison Williams, is an experienced journalist and mum of two. She lives in a three-bedroom house that's over a hundred years old – home to many an awkward corner, oddly-shaped room and dust-attracting nook. Oh and did we mention she has three dogs and a cat?
Alison began by looking at vacuum cleaners that Mumsnet users really liked (and didn't like). She also looked at expert review sites, such as Which, and at customer review sites like Amazon and Feefo.
She researched what was new in the world of vacuum cleaners and what innovations had come to the market in the last few months.
After around 30 hours of research and armed with all this information, she came up with a shortlist of 18 vacuum cleaners to put to the test, including uprights, cylinders, cordless and robot.
How real-life testing makes Mumsnet Reviews unique
We believe that the best way to review a product is to actually use it the way anyone would. So we test it from the moment it arrives at the door, assessing everything from the packaging to the maintenance offered, before testing it out in a regular family home.
Alison tested every single one of the vacuums we shortlisted so there was no room for variables to skew the results. We like to use one tester so that we're comparing products in the same situations and using the same tests across the board. We think this is fairer as it reduces the risk of variables affecting our test scores.
While it would be quicker and cheaper to send each product out to a different tester, we believe that consistent scoring and like-for-like comparison is crucial.
The shortlisted vacuum cleaners were put through their paces over the course of three months. They were tested on a variety of floor types, including original tiles, solid wood, vinyl, lino, carpet and rugs.
After more than 150 hours of testing, Alison scored each vacuum on different categories: assembly, cord and charge, ease of use, manoeuvrability, performance on carpets, performance on hard floors, performance on pet hair, performance on stairs, maintenance, and value for money. The robot vacuums were also assessed on technology.
The five top-performing products were then awarded a coveted Mumsnet Best badge with three others given honourable mentions.
And the results are in. After three months of rigorous testing, here are the best vacuum cleaners for 2022.
1. Best cordless vacuum cleaner: Dyson V11 Absolute
"There's no denying that this is a serious piece of kit." - Mumsnet user
The best cordless, and quite possibly the best overall, vacuum cleaner we tested, the Dyson V11 Absolute is extremely powerful, brilliant on carpets and hard floors, and also deals effectively with pet hair, upholstery and stairs.
There are five additional tools and a myriad of useful features included with the Dyson that make life that little bit easier, including a torque cleaner head that automatically detects floor type to optimise suction, a drop-in docking station that attaches to the wall, and a 'point and shoot' bin emptying system that pushes out every last bit of dust, dirt and debris.
Unlike every other cordless vacuum cleaner we tested, the V11 also shows charge duration in actual minutes, taking all the guess work out of vacuuming and leaving you with enough time to vacuum the whole house (Alison's house has no less than 10 separate rooms over two storeys).
With more tools than the cordless Bissell Icon 25V and Hoover H-Free 500, both of which we also tested, the Dyson V11 allows you tackle every cleaning job you could possibly think of.
Do be aware, though, that the V11 does feel rather heavy. The power button also has to be held down continuously while you're vacuuming, which could prove problematic for those with joint conditions such as arthritis. It is on the pricey side too.
Overall, though, the Dyson V11 Absolute works beautifully, is the best vacuum cleaner for suction, and its five-year warranty should mean that you get plenty of use out of it should you decide to make the investment.
Pros
Cleans right up to the edge
Effective on hard floors and carpets
Manoeuvrable
Tools for everything!
Easy and clean emptying of dust bin – great for allergy sufferers
Cons
Expensive
Filter needs to air-dry after washing
Power switch must be held down at all times
Takes a while to fully charge from empty
Key features
Three cleaning modes
LCD screen – duration of charge reported in real time
'Point and shoot' hygienic bin emptying
Drop-in docking
Click-in battery pack
Transforms into a handheld vacuum cleaner
Four-stage filtration system to capture allergens
Specs
Type: Cordless
Weight: 2.97 kg
Capacity: 0.76l
Charge time: 4.5 hours
Runtime: Up to 60 minutes
Dimensions: 26.1 × 25 × 12.9cm
Warranty: Five years
2. Best cylinder vacuum cleaner: Hoover Telios Extra TX50PET
If you're after a cylinder vacuum cleaner that's small but powerful, can handle hard floors and carpets, and tackle both stairs and pet hair, then the Hoover Telios Extra TX50PET may be just what you're looking for.
One of the best features of the Telios is that its tools are stored on board. There's nothing more irritating when vacuuming than having to carry a variety of tools with you, or realising once you're upstairs that you've left precisely the tool you need somewhere else. With the Telios, everything is to hand whenever you need it.
The Telios performed better than both the Miele Complete C3 PowerLine and the AEG VX8 on all floor surfaces. It wasn't quite as good as the iconic Henry Hoover on pet hair, but still did a sterling job nonetheless.
When it comes to emptying the Telios, everything is hygienically sealed away in the dust bag, which is ideal if you have allergies.
While there was a bit of 'drag' when vacuuming carpets (the main floor head also wasn't so good at getting right up to edges), the quiet and effective Hoover Telios Extra TX50PET offers excellent value for money.
Pros
Good on stairs
Great for homes with pets
Tools stored on board
Very quiet
Light and easy to manoeuvre
Cons
Drags a little on carpets
Doesn't get right up to edges
Tricky to switch between floor types
Telescopic tube a bit stiff at first
Key features
Ultra-quiet cleaning
Large dust bag
Extra-long 10-metre working radius
Telescopic tube allows you to clean harder-to-reach places
Specs
Type: Cylinder
Weight: 5.03kg
Capacity: 3.5l
Cleaning reach: 10m
Dimensions: 30 × 23.7 × 44.3cm
Warranty: 12 months
3. Best robot vacuum cleaner: iRobot Roomba 966
"You can set it on timer, come home from work and everything is clean! Definitely worth the money." - Mumsnet user
With a simple-to-use app and targeted edge and spot cleaning, the iRobot Roomba 966 is the best choice if you're looking for a robot vacuum cleaner. It tackles hard floors, carpets and pet hair with ease, and even has enough charge to clean your entire house.
We were really impressed with how well this vacuum performed on all surfaces around the home, including carpets, wood floors, lino and original tiles.
And the iRobot Home app make vacuuming with the Roomba even more effortless – you can set an automatic cleaning schedule and customise cleaning preferences based on your needs. It will even return to its Home Base when it needs to recharge.
As with all the robot vacuums we tested, the bin is small and will need emptying often (best to get into the habit of doing this every time it vacuums). It also can't tackle stairs, upholstery, skirting boards or pet bedding, so you may well need a second vacuum cleaner for these tasks.
But for everyday use to keep dirt, dust and pet hair to a minimum, this powerful robot vacuum will keep all your floors looking fresh and clean.
Pros
Targeted edge cleaning
Spot cleaning
Powerful on all floor types and automatically adjusts to suit
Simple, but impressive, technology
Cons
Can't vacuum stairs
No plug!
Not suitable for pet bedding or upholstery
Quite messy to empty
Key features
Automatically recharges and resumes until the job is done
High-efficiency cleaning pattern and a full suite of sensors for thorough coverage
Optical and acoustic sensors detect high concentrations of dirt, dust, and pet hair
Low-profile design allows for cleaning under furniture
Cliff-detection sensors mean it won't fall down stairs
Can be used with iRobot Home App
Aeroforce® High-Efficiency Filter captures allergens, pollen and particles
'Bin full' indicator
Soft-touch bumper
Specs
Type: Robot
Weight: 3.9kg
Capacity: 0.6l
Charge time: Will depend on how often the vacuum docks to recharge
Runtime: 75 minutes
Dimensions: 9.1 × 35 × 35cm
Warranty: Two years
RRP: £699.99
4. Best upright vacuum cleaner: Shark DuoClean Powered Lift-Away Anti-Hair Wrap Plus AZ910UK
"Easy to use and the suction is unbelievable." - Mumsnet user
Shark's Anti-Hair Wrap Plus AZ910UK upright vacuum cleaner works brilliantly on all floor surfaces and has the added convenience of a Lift-Away section that transforms it into a handheld.
The Shark gets impressively close to edges and, on carpets, deals with large and small debris in just a couple of sweeps, adjusting its suction so as not to drag – also a boon if your house is littered with rugs and floor mats.
It performs just as well on hard floors, including lino and original tiles, and its steerable head and LED lights ensure you really do pick everything up.
The Anti-Hair Wrap technology also means that hair doesn't get tangled around the roller. It uses a combing action to separate any hair, sending it straight to the dust bin with all the other dirt and debris.
The bin is easy and clean to empty, making the Shark a good bagless choice for allergy sufferers and pet owners alike.
While the Lift-Away does add versatility, be aware that it is a little unstable and has the tendency to topple over when placed on the floor.
All-in-all though, the Shark AZ910UK is a reliable and efficient machine that's easy to use, a breeze to empty, and suitable for all floor types.
Pros
Great cord reach
Simple to attach and remove tools
No need to switch heads between floor types
Extremely effective on both hard floors and carpets
Excellent on pet hair
Grippy handles
Cons
Lift-Away is a bit unsteady when left to stand up by itself
Only one filter provided – could be inconvenient if you vacuum every day
A bit on the heavy side
Key features
Handy on-board tools
DuoClean floor head with two motorised brush rolls
Anti-Hair Wrap technology separates and removes hair so it doesn't wrap around the roller
Portable Lift-Away – simply lift the main unit away from the wand for more versatile cleaning
LED headlights
Anti-Allergen Complete Seal to trap dust and allergens
360-degree hose rotation
Specs
Type: Upright
Weight: 6.7kg
Capacity: 0.84l
Cleaning reach: 8m
Dimensions: 118 × 26 × 28cm
Warranty: Five years
5. Best vacuum cleaner for pet hair: Numatic Henry HVR160
"I like my Henry. He seems to cope with anything we throw at him, even dog hair." - Mumsnet user
The iconic Henry Hoover works extraordinarily well on pet hair, making it an absolute must-buy for any proud pet owner.
Our tester couldn't believe how well the Henry dealt with both pet bedding and upholstery – no mean feat in a house with three dogs and a cat – and it handled both carpets and hard floors with little to no effort at all.
More compact that some of the older Henrys we've seen, the HVR160 moves seamlessly from room to room thanks to its four wheels and 10-metre-long cable.
With a whopping six-litre bag, the Numatic Henry also won't need emptying often. After using the Henry consistently for three weeks, our tester found the bag still wasn't completely full.
When it does eventually need emptying, dirt and dust is contained in the bag itself, which means no mess, no fuss and no reactions for allergy sufferers.
On the downside, the Henry is a bit awkward to use on stairs, but it's otherwise very manoeuvrable with a cord that spools out as you work – just watch out he doesn't bash into furniture or disturb any sleeping dogs.
Pros
Excellent on pet hair
Tools easy to attach and detach
Easy to keep clean and won't need emptying very much
Great for carpets and hard floors
Affordable
Cons
Awkward to use on stairs
On/off switch position means lots of bending down – not great if you have mobility issues
Lever to switch between floor types is a bit stiff
Key features
High-efficiency, long-life motor
Six-litre capacity
Long 10-metre cable
TriTex Filtration system prolongs motor life and ensures maximum performance
HepaFlo filter bags – High Efficiency Particulate Air Filter (HEPA) traps really small particles making the air cleaner and safer for dust allergy sufferers
Versatile accessory kit
Specs
Type: Cylinder
Weight: 7.5kg
Capacity: 6l
Cleaning reach: 13m
Dimensions: 136 × 32 × 57cm
Warranty: Two years
RRP: £139.99
6. Recommended Buy: Hoover H-Lift 700
If you're looking for flexibility in cleaning, great performance on all floor surfaces and a vacuum that can handle all manner of pet hair, then the high-performing Hoover H-Lift 700 is a great choice.
Narrowly beaten to the top spot by the Shark DuoClean Powered Lift-Away Anti-Hair Wrap Plus AZ910UK, the H-Free 700 gets close to edges on hard floors and carpets, and deals effortlessly with both large and small debris thanks to its rotating brush bar.
It's a very versatile vacuum cleaner that can be used in three different ways. You can use it as a traditional upright for general cleaning, a handheld for tackling stairs, and as a motorised stick vacuum for cleaning under furniture.
All-in-all, the Hoover H-Lift 700 wasn't as effective as the Shark when it came to cleaning stairs and we felt that there was far too much packaging than was really necessary. That aside, we still think it's worth some consideration.
Pros
Lots of tools included, such as a crevice nozzle, turbo brush and pet tool
Great performance on all surfaces
Option to use as a stick vacuum and as a handheld
Cons
Lift-Away feels unstable
Lots of packaging
Key features
Swivel, low-profile floor head glides around and under furniture
Tools are stored on board, so always to hand
Portable Lift-Away and the option of converting to a stick vacuum for versatile cleaning
HEPA filtration
Eight-metre cord length
Specs
Type: Upright
Weight: 7.1kg
Capacity: 1.5l
Cleaning reach: 10.5m
Dimensions: 113.5 × 31 × 39.4cm
Warranty: 12 months
7. Recommended Buy: Hoover H-Free 500
Inexpensive and easy to use, the Hoover H-Free 500 performs well on hard floors and carpets, and makes easy work of even the grimiest of stairs.
On both hard floors and carpets, the Hoover H-Free 500 gets right up to edges and, if you've missed anything, you can always utilise the integrated two-in-one dusting and crevice tool – quite the innovation for a lightweight cordless vacuum.
Generally, our tester couldn't fault this machine's performance and actually found some pleasure in vacuuming when using the H-Free. Debris and pet hair were picked up efficiently and the swivel floor head made it a breeze to clean under all types of furniture.
That said, if you use the crevice tool to vacuum pet hair from upholstery, it doesn't perform quite so well – it lacks some of the suction power that's so apparent when using this vacuum on floors.
Emptying the dust bin is quite messy too. Unfortunately quite a lot of the debris stays in the bin, and you do have to poke around to get everything out.
On the whole, though, the Hoover H-Free 500 a good cordless option if you're on a tighter budget.
Pros
Lightweight
Performs well on pretty much any surface
Great for stairs
Integrated tools
Compact for storage
Cons
Not so effective on pet hair
Messy to empty
Takes a while to charge
Key features
Intense Floor Roller picks up fine and large particles of dust and debris
No need to mount to the wall as it stands up unaided in storage mode
Pet Hair Remover with rotating bristles
Front LED lights illuminate dark corners or under furniture for improved cleaning visibility
Runtime of up to 40 minutes in auto mode
H-Lab Flat&Drive nozzle for switching cleaning angles
Specs
Type: Cordless
Weight: 2.2kg
Capacity: 0.45l
Charge time: Six hours
Runtime: Up to 40 minutes
Dimensions: 107.9 × 19.5 × 25.2cm
Warranty: 12 months
8. Recommended Buy: Eufy RoboVac 11S
"I have a Eufy RoboVac 11S and it's fab! We mainly have hard floors, but it manages carpets too." - Mumsnet user
Effective edge cleaning, excellent at picking up pet hair and with an accurate 100-minute runtime, the Eufy RoboVac is nothing short of exceptional.
From the moment you unpack this machine it's so simple to use. It takes mere minutes to get everything set up then, once it's charged, you just press a button on the vacuum or remote control and away you go.
The Eufy thoroughly cleans hard floors, carpets, door mats and rugs, gets right under furniture and won't fall down the stairs. It can be programmed to vacuum to a schedule and you can set it to re-vacuum the edges of each room once it's finished too.
You will need to be patient though. At first, our tester wasn't impressed with the Eufy as it seemed to be missing lots of dirt and debris. However she soon realised that, if she just left it alone, it eventually covered the whole floor and left everything looking clean.
Unlike more expensive robot vacuums like the Roomba, the Miele Scout RX2 and the Neato Robotics Botvac D4 Connected, there isn't an app with the Eufy. So, while you can use the remote control to programme a start time for vacuuming and to set a cleaning mode, you can't do this from another location or see where exactly the vacuum has cleaned.
The Eufy doesn't always find it's own way back to the charger either, but this was an issue with all the robot vacuums we tested. While it does clean really well, it wasn't quite as effective as the Roomba.
That said, it did score highly in testing so it's definitely worth considering if you're looking for a simple, easy-to-use robot vacuum that costs just that little bit less.
Pros
Simple set up
Long runtime
Two filters!
Great on carpets, hard floors and pet hair
Cons
Tricky to situate charging port
Has a tendency to get stuck under furniture
No app so you can't track where it's cleaned
Key features
Up to 100 minutes of non-stop cleaning
Remote control and scheduling
Multi-surface cleaning
Automatically recharges
Navigates round obstacles
BoostIQ technology automatically increases suction power when extra vacuuming strength is needed
Specs
Type: Robot
Weight: 2.7kg
Capacity: 0.6l
Charge time: Five to six hours
Runtime: 100 minutes
Dimensions: 32.5 × 32.5 × 7.3cm
Warranty: 12 months
How long should a vacuum cleaner last?
A vacuum cleaner can last up to 10 years (or even longer, according to some Mumsnet users), but that is, of course, dependent on the model and how well it's cared for.
All vacuum cleaners require proper maintenance and care, so be sure to follow the manufacturer's guidelines when it comes to both.
What should I look for when buying a vacuum cleaner?
Pet owners should look for:
Specialised heads and brushes
A variety of tools for upholstery and pet bedding
Portability – will you need to vacuum your car boot?
Noise levels if you have a nervous pet
Allergy sufferers should look for:
HEPA filters – these remove more dust and pollen than other filters
Type of dust/dirt collection – bagged cleaners will keep more of the dirt and dust confined, but some bagless cleaners are very clean to empty too
Tools – make sure the vacuum has the right tools to tackle all the areas where dust, dirt and pet hair can accumulate
Other considerations
Budget – don't be tempted to spend a great deal of money on gadgets and fancy attachments that you don't really need, and have a budget in mind before you buy
Storage – think about where you'll keep your vacuum when not in use as some of the bigger vacuums, especially the uprights, take up quite a lot of space. A cordless or robot vacuum will need to be stored where it can be charged
How to clean a vacuum cleaner
Before cleaning your vacuum, always make sure it's unplugged and empty the dust bin/bag often.
Lots of bagged vacuums will have an indicator light to tell you when this needs doing, as will most robots. With bagless vacuums, however, you'll easily be able to see when the vacuum cleaner bin is full.
Filters
Make sure you keep your filters clean as not doing so can damage your machine. Your vacuum's instructions will tell you where the filters are located and how often they should be cleaned. Shake any loose dust from the filter (best to do this outside if possible). If the filter is washable, clean it under cool, running water and then leave to air dry for at least 24 hours.
If the filter isn't washable, tap against a hard surface to remove dirt then brush away any remaining loose dust and debris.
Canister/dust collection bin
Remove from the main body of the vacuum. It can then be wiped clean with a damp cloth and left to dry. If it's really dirty, you can wash it with soapy water – but make sure it's completely dry before replacing.
Blockages
Blockages can interfere with your vacuum's efficiency. Some models will tell you when there's a blockage and even where it is. Otherwise, if your vacuum isn't picking up, it's quite likely to be because something has got stuck.
It's best to refer to your manufacturer's handbook for advice on freeing blockages as this varies from vacuum to vacuum and doing it incorrectly could damage your machine and render the warranty invalid.
Brush heads
Brush heads can jam when hair, threads and fibres become tangled up – it's best to maintain a routine of clearing the brush heads regularly before this becomes an issue. Remove the brush head according to the manufacturer's instructions, and then carefully cut along the threads and hairs that are preventing the head from rotating. Remove them and replace the brush head.
Brushes and attachments
These can be removed and washed in warm soapy water or wiped with a damp cloth (although do refer to your manufacturer's instructions). Make sure everything is completely dry before using again.
How much do vacuum cleaners cost?
The vacuums we tested ranged in price from just £119.99 right up to £700 – and these weren't the cheapest or the most expensive on the market either.
There is a huge variety in price whether you're looking for a simple cylinder or a tech-packed robot. We found that the most expensive didn't necessarily mean the best – and while it can be worth investing a sizeable sum when you're buying a vacuum, it doesn't necessarily have to be the case.
When considering price and how much to spend, consider exactly what you need a vacuum for and how much you're willing to spend. There are great vacuums out there to suit all budgets and you won't have to compromise on performance in order to bag a bargain.
How we tested the best vacuum cleaners
With fewer variables in the testing process than other sites, we are absolutely confident in our recommendations.
Each product was pushed to the limit in real-life situations. We tested for:
1. Assembly
We looked at how easy the vacuum was to unpack, took note of how clear the instructions were and assessed how quick and easy it was to put the vacuum together (without help).
2. Ease of use and manoeuvrability
Our tester changed heads, changed settings for different floor types, and attached accessories.
She also looked at hose reach, cord length on uprights and cylinders, and charge length and runtime on cordless vacuums.
When it came to manoeuvrability, how easy was the vacuum to move around, particularly underneath low-rise furniture and when vacuuming the whole house? If its weight made it difficult to use, we flagged it.
3. Overall performance
We devised specific tests for different floor types. Our tester vacuumed hard floors, carpets, rugs, upholstery, pet bedding, skirting boards, ceilings, blinds, and underneath furniture.
She checked how close to the edges each vacuum went and how many sweeps it took to pick up large and small pieces of debris, such as spilled cereal, toast crumbs, tea leaves, rice, washing powder, sugar, dried leaves, dried mud and sand.
4. Performance on pet hair
Alison also tested how effective it was to pick up pet hair from different floor surfaces, including carpets, floor edges, pet bedding, upholstery and underneath furniture.
5. Performance on stairs
Each vacuum was tested on the stairs (16 steps with a deep quarter turn, to be precise).
Were they difficult to clean? Did our tester have to take the upright vacuums with her up the stairs? If so, how tricky was this? Did the hose reach far enough that she didn't have to?
When it came to cylinders, how heavy were they and did they rest safely on a stair half-way up or tumble down at the slightest tug?
We also looked at whether our tester needed to change heads to vacuum the stairs, how easy it was to do this, and whether the models included extra tools to get into the most awkward of corners.
6. Maintenance (emptying, cleaning and charging)
Every product was used daily so we could evaluate how often it needed emptying and how easy or messy this was, especially if bagless, although bagless vacuum cleaners can be easier and cheaper to maintain than bagged.
We also looked at how the tools, brush bars, filters and other components could be cleaned and how often this needed to be done.
When it came to charging and storing, how long did it take to get to full charge after use and was the vacuum easy and convenient to store?
7. Value for money
We tested vacuums with a broad range of price tags to find those that offered the best value for parents, looking at whether there were compromises to be made with the less expensive models. If so, were those compromises worth making?
After scoring all products on the above criteria, we then factored in resale value and overall price to choose our favourites.
Why you should trust us
All Mumsnet product reviews are written by real parents. We work hard to provide honest and independent advice you can trust – brands can't pay to be featured in our articles or win a Mumsnet Best award.
We spend hours researching, speaking to parents, analysing data and listening to experts before we test out the products on our shortlist.
Transparency is really important to us and that's why we're always upfront about how we tested the products we recommend. We won't always recommend the cheapest products or the ones with the most extra features. We write about products that we feel offer the best value to most parents – the ones we'd recommend to our own friends and family.
There's no incentive for us to be lazy with our research or in our testing process. There's no reason for us to respond to pressure from retailers or brands trying to promote new products. It's actually quite the opposite and we think it's a good system, one that keeps us focused on making parents lives' easier.
All prices on this page are correct at time of writing.